Monday September 5, 2022
1:00 PM

to 10:00 PM
UT Arboretum Society Butterfly Festival – "Fun Raiser"
Decorate an 18 Inch Butterfly – Order Yours Here!
The UT Arboretum Society is holding a "Fun Raiser" to celebrate our upcoming, in-person, 7th Annual Butterfly Festival on September 17th. That is not a typo – this will be fun for everyone that participates and to everyone that sees your butterfly creations. Show off your creative streak by decorating an 18-inch wooden butterfly! Your artwork will be displayed throughout the UT Arboretum grounds near the rain garden, the Auditorium and the Visitors Center. Your creations will help foster the spirit of the festival as we return to an in-person event this year.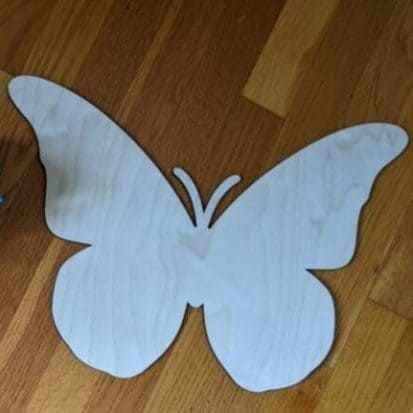 Since this is a "Fun Raiser," the pre-primed butterflies are being sold at cost: $20 each for an 18-inch butterfly in assorted shapes. All orders should be pre-paid by credit card/PayPal below We have only 40 butterflies available, so order yours soon! Use your imagination and decorate with any materials you want. Entries by children are welcomed and displayed as prominently as those by more skilled adult artists. Just remember your butterfly creations will be displayed outside and are subject to the weather.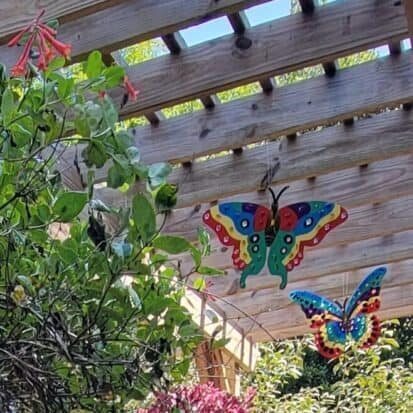 Participants can pick up their butterfly at the UT Arboretum, 901 S. Illinois Avenue in Oak Ridge beginning Monday, August 1st, and return the decorated butterfly whenever it is ready but, no later than Tuesday, September 6th. The butterflies will be on display throughout the months of September and October. After that you may pick up your butterfly, and it is yours to keep!
Stay tuned for more information on the Butterfly Festival which is on Saturday, September 17th, from 10:00 a.m. to 1:00 p.m. This festival features educational talks, the UT Insect Zoo and over a dozen crafts and activities for children!
The UT Arboretum Society is sponsoring this "Fun Raiser." For more information contact UT Arboretum Education Coordinator, Michelle Campanis, at [email protected].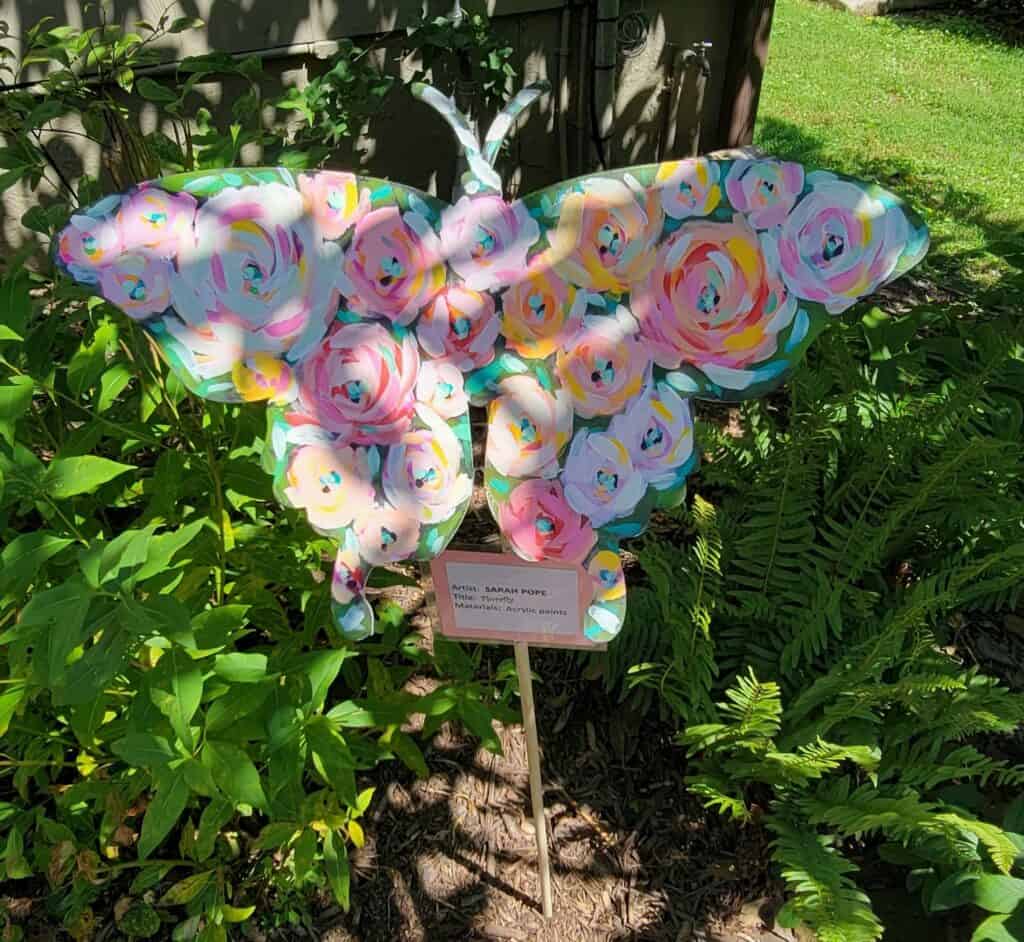 RSVP deadline is past