Friday November 18, 2022
12:00 AM UTC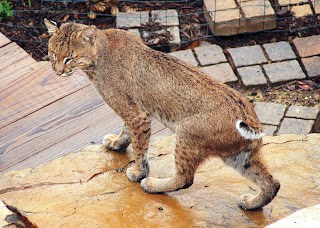 Everyone has a favorite mammal, and we have many in Tennessee. Join the University of Tennessee Arboretum Society's virtual program with naturalist Don Hazel as we learn about the amazing mammals in our state, from chipmunks, otters, and armadillos to bears, bobcats, and wild boars! What is your favorite mammal?
"Mammals are particularly interesting to us, maybe because we humans are mammals," said Hazel. "From this session, you will get a great overview of our Tennessee mammals." There will also have a question-and-answer period at the end of the program.
Don and his wife Nancy are retired and have lived in Fairfield Glade, near Crossville Tennessee for 16 years. Having a life-long interest in nature, Don writes a twice-monthly nature column for the Glade Sun and Crossville Chronicle newspapers. He is the president of the Tennessee Bluebird Society, a member of the Friends of the Trails organization, and president of the Fairfield Glade Fly Fishing Club.
This Zoom program has closed captions available and will be recorded and sent to all who register. Please note this program is Eastern Time Zone.
Please contact UT Arboretum Education Coordinator Michelle Campanis for any questions or registration issues.
RSVP deadline is past