Thursday September 1, 2022
11:00 PM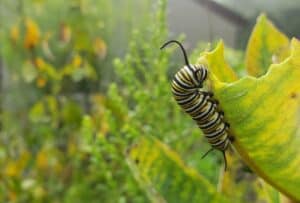 Flying insects, even butterflies, are on the decline around the world. You can help them rally by planting a native floral buffet. Join local naturalist, Stephen Lyn Bales, as we learn what you can do to help them survive and flourish at the UT Arboretum Society's First Thursday Nature Supper Club, "Native Plants for a Pollinator Garden," via Zoom on Thursday, September 1 at 7 p.m. EDT.
You provide your own stay-at-home supper, and we provide the nature as Stephen Lyn will entertain and teach us via Zoom as we learn how cardinal flower, coneflower, black-eyed Susans, bee balm and many more are not only beautiful, but they are also vital to native butterflies. Many of these plants are also host plants for caterpillars that birds rely on to feed their nestlings.
The program is free, but registration is required to receive your link. This program will be recorded, and closed captioning is available. Please note this program is scheduled on Eastern time. Please contact UT Arboretum Education Coordinator, Michelle Campanis, at [email protected] with any questions or registration issues.
To contact Stephen Lyn Bales or buy one of his UT Press books, email him at [email protected]
RSVP deadline is past