Tuesday July 19, 2022
11:00 PM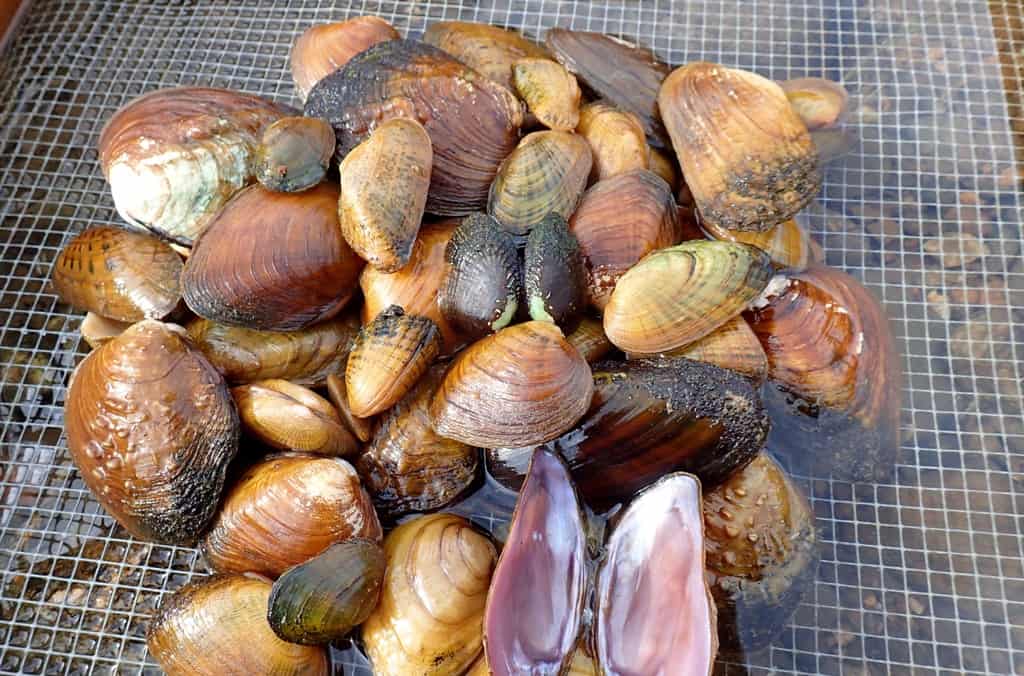 Tuesday, July 19 at 7pm EDT on Zoom: So what is Musselrama? During Musselrama, as many as 20 to 30 biologists and volunteers gather for a week each summer to monitor the largest mussel population centers, reaching from Cleveland, VA, downstream to Speers Ferry, VA. Join us to learn why they are such crucial animals humans need to conserve/recover and protect.
Started in 2001, intensive benthic surveys have been led annually in the Clinch and Powell rivers by the Virginia DWR. The information collected is used to inform management actions aimed at protecting and enhancing this unique aquatic resource. The Clinch River, which flows through the far southwestern corner of Virginia in Tazewell, Russell, and Scott counties before crossing into Tennessee, is home to more endangered mussel species than any other river in North America.
Tim Lane, who leads the Virginia Department of Wildlife Resources' annual Musselrama mussel sampling event in the Clinch River, will talk about this year's event and other efforts to protect our native mussels in our Zoom program. As the Mussel Recovery Coordinator at the DWR, Lane oversees operations at the Aquatic Wildlife Conservation Center in Marion, VA (which focuses on raising and stocking rare species), and monitors and manages mussel recovery in streams of the Upper Tennessee River Basin, including the Clinch, Powell, and Holston rivers and their tributaries. He has extensive experience with more than 40 mussel species in the region, specifically the 20 federally listed species that call Southwest Virginia and East Tennessee home. He also assists USFWS, TWRA, TVA, and consultant groups with monitoring of mussel populations in the Tennessee section of the river, extending from Looney's Gap downstream to Sneedville, TN.
This free program is cosponsored by the UT Arboretum Society and Tennessee Citizens for Wilderness Planning. The program will be recorded and sent to all who register. Contact YT Arboretum Education Coordinator, Michelle Campanis, at [email protected] regarding any questions or registration issues


RSVP deadline is past