Tuesday March 31, 2020
6:30 PM

to 8:00 PM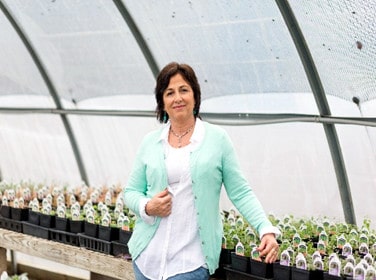 POSTPONED Learn how to make your own herbal insect repellent spray at the UT Arboretum Auditorium, IS POSTPONED. A NEW DATE WILL BE DETERMINED AND POSTED WHEN WE ARE ABLE TO RESCHEDULE 901 S. Illinois Avenue in Oak Ridge.
The "Make and Take A Herbal Bug Spray" class, taught by Kathy Burke Mihalczo, owner of Erin's Meadow Herb Farm, will cost $10 for UT Arboretum Society members and $15 for non- members. The cost includes all materials and worksheets. Participants will leave the class with their own insect repellent. Additional products and herbs from Erin' Meadow Herb Farm will be for sale after the event.
Registration is required for this class by calling 865-483-7277 or registering online at https://utarboretumsociety.org/ Participants may join the UT Arboretum Society at the event for member pricing..
Mihalczo is a community herbalist who started Erin's Meadow Farm in 1995. She teaches a variety of herbal education classes including growing herbs, using herbs in the kitchen, herbal and natural skins care, herbal teas and herbal medicine making.
Celebrating 55years in 2020, this program is one of many lectures and activities that will be offered this year by the UT Arboretum Society. The program is cosponsored by the UT Forest Resources AgResearch and Education Center.
The Forest Resources AgResearch and Education Center, which celebrated its 50th anniversary in 2014, is one of ten outdoor laboratories located throughout the state as part of the UT AgResearch system. AgResearch is a division of the UT Institute of Agriculture. The Institute of Agriculture also provides instruction, research and public service through the UT Herbert College of Agriculture, the UT College of Veterinary Medicine, UT AgResearch and UT Extension offices, with locations in every county in the state.
To learn more about the Arboretum Society, go to www.utarboretumsociety.org. For more information on the program, call 865-483-7277 or mcampani@utk.edu.
Event date is past
Wed, 01 Apr 2020 20:32:22 +0000 last time: Tue, 31 Mar 2020 18:30:00 -0400