Thursday April 6, 2023
7:00 PM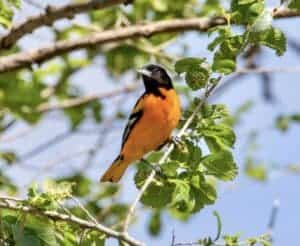 Thursday, April 6, 7pm EDT Many birds migrate south for the winter to find food because they primarily eat insects or fruit. Over the next few weeks millions will be returning north passing over our homes on their way to northern breeding grounds. They fly at night in order to not overheat and spend their days in our trees looking for food. It is estimated that if a Blackpole Warbler were burning gasoline instead of body fat it would be getting 720,000 miles per gallon!
Join Michelle Campanis, education coordinator at the University of Tennessee Arboretum, and naturalist Stephen Lyn Bales via Zoom for an overview of migratory birds in East Tennessee. The program is free and closed captions are available. You must register for your Zoom link for the live presentation and the recording will be sent to everyone that registers.
Please contact Michelle at [email protected] for any questions or registration issues.