November 2019
Sunday
Monday
Tuesday
Wednesday
Thursday
Friday
Saturday

1

2

3

4

5

6

7

8

9

10

11

12

13

14

15

16

17

18

19

20

21

22

23

24

25

26

27

28

29

30
Tuesday March 17, 2020
9:00 AM

to 2:00 PM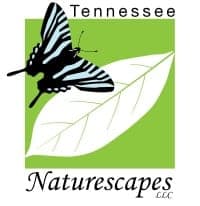 The UT Arboretum Society Annual Spring Plant Sale on the UT Arboretum grounds was cancelled but will now take place in alternative form. Loyal vendors for many years have come to the rescue with an alternative spring fundraiser now through April 30th. Tennessee Naturescapes in Clinton and East Fork Nursery of Sevierville are both offering a donation of 20 percent of any sale that provides the code UTAS. Use the code UTAS from now until the end of April! The promo code UTAS is a multiple use code. It can be used repeatedly at both vendors, in person and online!
This is an amazing offer which allows the public to shop for an extended period of time without gathering in large groups on one day. People will also have access to a much wider range of plants than is typically available at our one-day spring plant sale. Remember to give the promo code UTAS when calling, emailing or ordering online. The public may also shop in person at Tennessee Naturescapes in Clinton or East Fork Nursery in Sevierville. Your purchase will provide a 20 percent donation to the UT Arboretum Society when you use the promo code UTAS.
Tennessee Naturescapes and East Fork are working together to make pick up of plants as easy as possible. Plants ordered from East Fork in Sevierville may also be picked up on assigned delivery date at Tennessee Naturescapes in Clinton, for your convenience. If you do not wish to go to Sevierville to pick up an order at East Fork they will deliver your order to Tennessee Naturescapes in Clinton at no additional charge and you may pick it up there. Both of these nurseries provide plants grown without the use of neonicotinoids so they are safe habitat for wildlife.
Tennessee Naturescapes, 2131 Oliver Springs Highway, Clinton Tennessee (865) 730-6125 Tuesday-Saturday 10am-5pm or online enter promo code UTAS during checkout at: http://www.tennesseenaturescapes.com/ Tennessee Naturescapes is one of East Tennessee's best resources for native plants, shrubs and trees.
East Fork Nursery of Sevierville – To visit the nursery in person or place orders, call or email Vivian at: (865) 453-6108 or eastfnursery@gmail.com Please leave a message if no one is in the office specifying that you want to place a UTAS order and Vivian will call you back to get your order set up. Hours at East Fork are by appointment only.
To view some of their beautiful conifers and native azaleas at their Facebook page, go to (https://www.facebook.com/eastfnursery/ ). East Fork Nursery has some beautiful specialty grafted conifers and azaleas from the Buddy Lee Southern Living "Solar" series that are not usually available at the plant sale. (There is also an Eastfork Nursery in Washington State so please make sure to contact East Fork Nursery in Sevierville, TN)
Though many of our normal day-to-day activities are being curtailed right now, working outside is one thing we all love and can do now! The UT Arboretum Society is grateful to Tennessee Naturescapes and East Fork Nursery for making this opportunity possible. Tennessee Naturescapes is a wonderful community partner to the UT Arboretum. Lori McAlister and Don Williams are founding members of our Butterfly Fesitval as well. East Fork Nursery has been one of the most loyal supporters of the UT Arboretum for many years. The UT Arboretum Society hopes the public will support these loyal vendors as many of their spring sales have been cancelled.
Please take advantage of this wonderful offer of support from Tennessee Naturescapes and East Fork Nursery to show them how much we appreciate their generous support. Simply tell the person checking you out that you wish to add promo code UTAS to your ticket or if you shop online enter UTAS in the PROMO CODE box during checkout. This is a multiple use code, you may use both online and at store -– everytime you buy plants through April 30th use the code UTAS and 20% will be donated to UTAS!!