October 2022
Sunday
Monday
Tuesday
Wednesday
Thursday
Friday
Saturday

1

2

3

4

5

6

7

8

9

10

11

12

13

14

15

16

17

18

19

20

21

22

23

24

25

26

27

28

29

30

31
Thursday October 6, 2022
11:00 PM UTC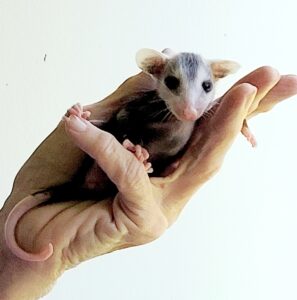 Thursday, October 6 at 7 p.m. EDT on ZOOM.Join local naturalist Stephen Lyn Bales as we learn about and how wildlife are nursed back to health at the UT Arboretum Society's First Thursday Nature Supper Club. You provide your own stay-at-home supper, and we provide the nature as Stephen Lyn will answer questions such as: Who is allowed to care for an injured hawk, owl, or opossum? What does the work of wildlife rehabilitation entail? He will provide answers explaining how wildlife rehabilitators would treat their wounds and give them a safe and quiet place to heal. If it is an orphaned songbird, how often would you would feed until it can fly away on its own?
This program will be recorded, and closed captioning is available. Please note this program is scheduled on Eastern time. Please contact UT Arboretum Education Coordinator, Michelle Campanis, at [email protected] with any questions or registration issues.
To contact Stephen Lyn Bales or buy one of his UT Press books, email him at [email protected]
RSVP deadline is past
Thursday November 3, 2022
11:00 PM UTC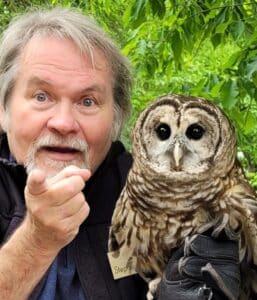 Owls are so mysterious. Being nocturnal, they are active when we are asleep and hidden during our daylight hours. We often hear them hooting in the darkness but do not know who or where they are. Learn all about the owls of East Tennessee and perhaps what's hooting in your woods!
Join naturalist, Stephen Lyn Bales, who has worked with owls for 24 years, and UT Arboretum education coordinator Michelle Campanis for the November First Thursday Nature Supper Club "Who's That Hooting?" and it will be about our local owls.
Due to some scheduling issues this addition will be pre-recorded. The program is free and closed captions are available.. Please register below to receive the recording. For any registration issues, please contact Michelle Campanis .
RSVP deadline is past
Friday November 18, 2022
12:00 AM UTC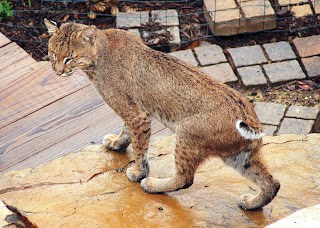 Everyone has a favorite mammal, and we have many in Tennessee. Join the University of Tennessee Arboretum Society's virtual program with naturalist Don Hazel as we learn about the amazing mammals in our state, from chipmunks, otters, and armadillos to bears, bobcats, and wild boars! What is your favorite mammal?
"Mammals are particularly interesting to us, maybe because we humans are mammals," said Hazel. "From this session, you will get a great overview of our Tennessee mammals." There will also have a question-and-answer period at the end of the program.
Don and his wife Nancy are retired and have lived in Fairfield Glade, near Crossville Tennessee for 16 years. Having a life-long interest in nature, Don writes a twice-monthly nature column for the Glade Sun and Crossville Chronicle newspapers. He is the president of the Tennessee Bluebird Society, a member of the Friends of the Trails organization, and president of the Fairfield Glade Fly Fishing Club.
This Zoom program has closed captions available and will be recorded and sent to all who register. Please note this program is Eastern Time Zone.
Please contact UT Arboretum Education Coordinator Michelle Campanis for any questions or registration issues.
RSVP deadline is past